After 30 minutes of holding for customer "service," the Bitter Consumer (BC) called Blue Cross Blue Shield on a
second cell phone to tell them he was still on hold and demanded a quick answer.  Somehow insurance company voicemail systems never have the option you want and bury the option to reach a live human being deep in the voicemail system.  SOmehow, the machine also loops back on itself, "press 7 to reach our operations menu….*main menu repeats again*"
No matter how many times I'm placed on hold, it's always a freshly embittering experience, (yes, it's a word) especially when I'm placed on hold for 15 minutes and then reach an answering machine anyway (true story).
Everybody has seen this lady: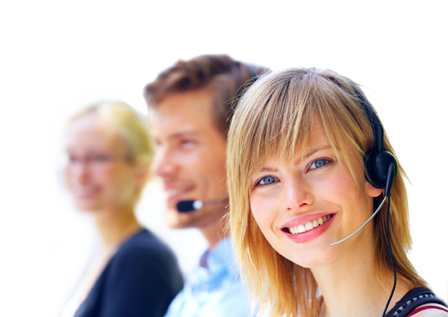 and nobody likes her.  But let's face it, it's not her fault that insurers and other big businesses place callers on hold for so long they often hang up and are never even heard.
Waiting on hold is such a problem that there is even a paid service to avoid hold times.  One article lists 10 companies that keep customers on hold the longest.  Number 10 is the AARP. They have the least time out of all of us to be placed on hold.
What's the harm with being on hold?   If you've spent money at a business and then cannot reach them for assistance, you've lost money.  If you lose health insurance or any insurance coverage and now cannot reach customer service to help you, you've lost money.  And the same goes for any product you've bought and now cannot use without customer service or any bill you've paid and should not have.
How would you feel about something you bought if the seller would never have to answer to you or deal with you again?  There's a seller you can trust, right?
And so what is the average person to do when forced to hold? 
a) There's always patience but if all your patience is out it's time to fight.  Besides, haven't we waited long enough?  You wouldn't be here if you weren't looking for alternatives.
b) You can text the business you're trying to reach, but that's even less satisfaction
How Can I get a live person on the line?
a) Switch to a company with good customer service
b) Get them to call you.
c) This website maps out how to reach a human being fast on the voicemail system you have to wade through.
d) Press "0″ immediately; say "agent" or "representative"; wait on hold as if you have a rotary phone which cannot use the voicemail system and therefore needs a live rep; or seek service in spanish (e.g. "press 2 for spanish") and reach a bilingual rep.
How can I fight back?
a) File a complaint (New York)  with your state's or the federal government's consumer protection agency (The Federal Trade Commission).  This route is especially helpful where you have already paid for something and now can't get a human being on the phone to help you.  You're effectively losing money and you're entitled to it.
b) Form a petition and post it on facebook or post it here and the Bitter Consumer will pass it around.
c) Contact the CEO–do some detective work and identify management by using the tools that lawyers use.
d) complain to the CEO (the Brits offered this solution), but mailing isn't exacttly a way to get speedy assistance and he probably doesn't care much anyway about your stupid letter.
e) Find a consumer advocacy group, like this one or this one and Join up while you're on hold.
and to get what you want, once you reach a human being, subtly threaten to take your business elsewhere with the phrase, "it would be a shame if I had to cancel service with (your company) and move to (competitor company)."
Stay informed
Get this Book: David Cay Johnston's book "The Fine Print: How Big Companies Rob You Blind" shows how bad customer service is in the USA compared to other parts of the world and offers tips on how to respond.  It's a players manual that offers solutions.  Get it at the library near you.
Johnson was interviewed on BookTV